Website Table of Contents:
Check your grades online: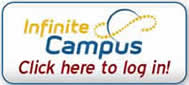 About this site
This site is intended to support, not to replace classroom instruction. More information on the individual projects can be found on the Assignments Page listed in the table of contents to the left.
The Glory Wall Award-
Forming the Impression of Color and Space 2016 (click here for more project information)
The Glory Wall Award is a celebration of exceptional skill and creativity in each project. On average, only one in eight students receive this award. The artwork selected to receive this award is displayed on campus and online.