Website Table of Contents:
Resources:
Check your grades online: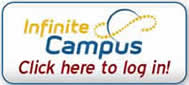 Announcements:
This week we are beginning "Linear Expression," as you can see on the calendar below. The first step is to find meaning, or a purpose behind our artwork. This may be difficult for artists so we will try several different avenues for finding this "meaning." In this project we will take some emotional responses from a relatively random source: the news.

Another part of this project is a technique called, "Observational Drawing," in which we will use a single object still life as a subject. We're going to complete two contour drawings of our subject and select the best drawing to use for the final project (Usually the largest drawing with the most detail). Once we select the best drawing from these two, we are going to change the line quality to reflect the emotions we want for our final work.

You may notice to the left of this page there is a "Resource" list. In that resource list is a syllabus for this class. Print it out if you do not have the one handed out in class, read it, sign it, have your parents read and sign it, then turn it in by the end of the first full week of classes and you will earn 10 pts. extra credit.
About this site:
This site is intended to support, not to replace classroom instruction. More information on the individual projects can be found on the Assignments Page listed in the table of contents to the left.
This year:
This year we are not only learning the ideas or theory behind drawing and painting, we are assembline a "Portfolio." The portfolio is a collection of a student's best work. In Beginning Drawing and Painting this means that students will collect their best projects and use them for their midterm and final exams.

NOTE: Don't throw it away! Yes, keep all of your artwork even if you don't like it at first. If you love it and take it home, be prepared to bring it back in to the classroom at the end of the semester.
The Glory Wall Award-
The Glory Wall Award is a celebration of exceptional skill and creativity in each project. On average, only one in eight students receive this award. The artwork selected to receive this award is displayed on campus and online.

Forming the Impression of Color and Space 2016 (click here for more project information)